Have you met Matt? Humble, Hungry. Hungry for bread!
I had an opportunity to connect with PROTEAM member Matt Telford, at Meiji Tattoo Studio in  Adelaide CBD.
DESCRIBE WHAT YOU DO WITHOUT SAYING WHAT YOU DO...
"I help facilitate peoples dreams. YEAH! Yeah dude. I make people feel more of what they wish they were." 
HOW?
"They have specific ideas that they are not able to fully comprehend or realise themselves. Through talking to them and getting to know them and finding out what their journey is, even if it's like, "I just want to look hot so girls like me."
You make that a reality for them."
EVEN THOUGH YOU CONSIDER YOURSELF A TATTOOIST, CAN YOU DESCRIBE 3 WORDS WHO YOU ARE.
"Who I am? 

Nerdy

Awkward

Passionate."
WHAT DOES IT FOR YOU THOUGH? WHAT GETS YOU UP AND WANT TO TATTOO? 
"I can't really explain Tattooing. It's just a thing, the more I do it, the more I love it. The more I find out about it the more I realise have no fucking idea about the physical and technical aspects of Tattooing.
Like the law and the history and the mythology of just my little niche of that I love. The more I learn. The more I fall in love with it. The more complex it is.
It's cool as fuck."
Cue heroic ambitious music from the film Trainspotting in background...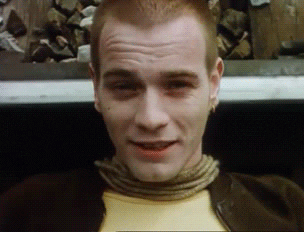 WHAT'S THE ONE TOPIC YOU LOVE TO TALK & TEACH ABOUT?
"BREAD!" 🍞 🥖 
"Yeah Dude, Because everybody loves fresh bread.
I love talking about bread. I love telling people I'm into bread.
I love making bread. I love that it makes people happy. Everyone has the same, like
"Are you fucking serious, it's just bread man. It's not just bread."
You make something out of such basic ingredients. When you have fresh bread, you get so excited. No one gets fresh bread and is just like not excited about it. "
What do you think your clients struggle with the most?
 "Healing. But they don't know that. 
For real, I think it's one of those things that so many clients do a heaps good job at it. But if there in a place where they're doing that, it's because they have kind of worked it out.
You can give specific instructions to people but everybody's is a little bit different. Every body's body is a little bit different, you can have a really good product, but the way every body body works, they have to do it a little bit differently.
It's really challenging.
 Heal your Shit."
(That would make a great Bamboogoo shirt!) 
Matt's continuing creative growth leaves him Humble, Hungry, and hungry for bread!