INKED EXPO 2023
Woooww ⚡️ did you feel our high energy at our BAMBOOGOO booth this @inkedexpo?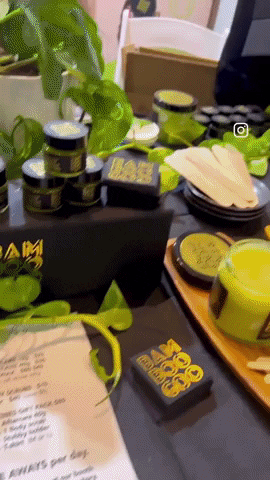 🤩 Sharing our Hand Made product to the world gives us so much joy (& you can tell!) 


Loved being about to chat face to face & Touch, smell, play with our
GOO RANGE for Tattoo healing.
💚💚
Thanks to all our PROTEAM & customers (new & long term cheer squad!) 
Shout out to our local network of small biz we support:
@matte_gold_embellishment
@asanohalaserco
@mystiktattoos 
BIG Shout out  & Thank you to everyone that came and supported us and dropped by and said hi 👋 
A huge congratulations to @chris_jensentattoo and the Inked team on a successful show! & our whole crew & PROTEAM at @meiji.tattoo & @bamboogoo.au. 
We can't wait to be back next year!
Much love 💚 BAMBOOGOO TEAM
@bamboogoo.au
@jade_baxter_tattoo
@_baxter_28_ 
@jessica.illichmann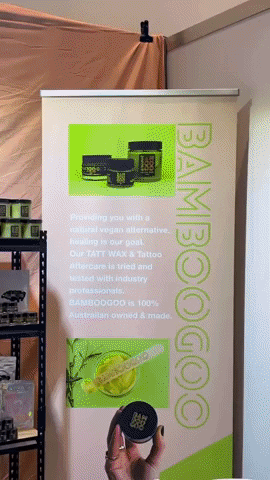 To name a Few we snapped up in the Wild at the Expo...
PROTEAM Migelly won Best Line & Dots Tattoo Day 3.
Nathan Kennedy of Requiem Tattoo won TATTOO OF THE DAY on Day 2 Using our TATT WAX so thats pretty exciting!
 We met Anna Rose Tattoo🌹  (Thanks for the Artwork Gift!)
Caught up with PROTEAM Jake Danielson
Met Ella Rose @ Requiem Tattoo
Healed by Bamboogoo Tattoo in the wild with Colin Scott!
Snapped a few vids of Raydems using out TATT WAX
Rekindled with T Radz and Alessio Vanzan. (thanks for the artwork!)
Had some Lols with So Heavy tattoo, guesting with the Requiem Tattoo Crew.
Great to meet Eddy Tattoo 13  in the flesh.
BBG Owner Jade Baxter Judged the Tattoo Competition 3 days In a Row!
As well as giving an In depth casual Panel Discussion about HEALING Tattoos, Aftercare & More.. (We'll insightful share highlights soon!)